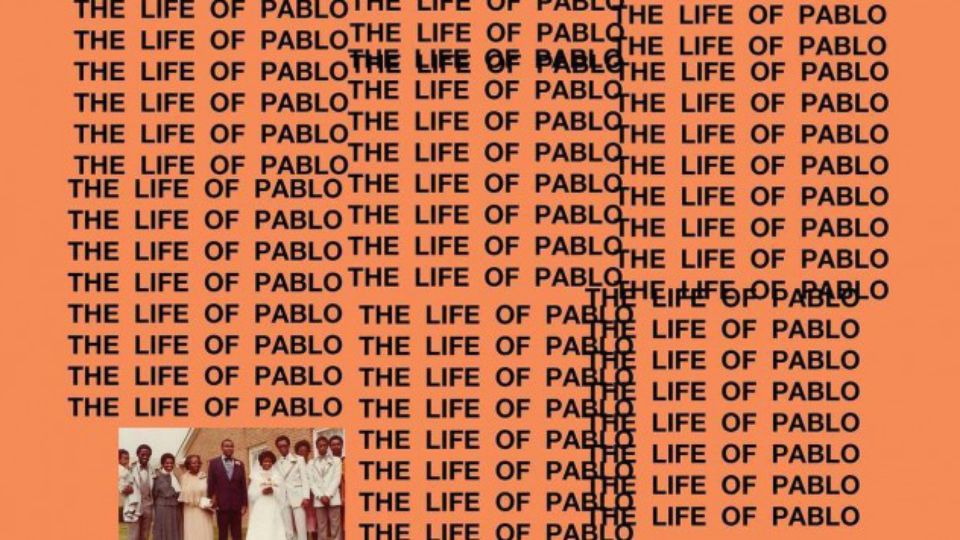 The Life Of Pablo marks the beginning of a new era for Kanye West, one we can all be excited for, as he explores spirituality, fatherhood and true love.
Much has changed in the life of Kanye West since the release of the bachelor party album that was "Yeezus".
Since becoming a husband, a father of two and one of the most talked about designers of the past two years, Kanye enters a new phase which we see in his much-anticipated seventh studio album, The Life of Pablo, released in the wee hours of the morning following an incredible Saturday Night Live performance.
Although fans dealt with a lot of flakiness leading up to the album including a delayed release date, the title of the album changing multiple times, and the promise of G.O.O.D. Fridays, which only lasted two weeks, the roller coaster of emotions Kanye took fans on was absolutely worth it.
When critiquing Kanye's work, it's hard to compare him to other artists simply because right now, no one operates on quite the same level as he does, however because of this it's easy to see the greatness through the all the arrogance.
TLOP offers listeners a parallel view of Kanye West: a very vulnerable contemplative Kanye and the arrogant asshole we all know and tolerate.
Kanye is admittedly a king of sampling and collaborations, but TLOP takes this to a new level. The 18 tracks are sprinkled with some of the best names in hip hop today, including: Kid Cudi, Young Thug, Chris Brown, The Weeknd, Kendrick Lamar, Ty Dolla Sign, and Post Malone.
TLOP offers listeners a parallel view of Kanye West: a very vulnerable contemplative Kanye and the arrogant asshole we all know and tolerate.
Fans also see tracks produced by every hypebeasts favorite producer, Metro Boomin. "No Parties in LA" is incredible because it brings together two of the undisputed kings of rap: Kanye and Kendrick, the best feature comes from Chance the Rapper.
Chance shouldered the blame for the album being late because he wanted the track "Waves" to be on the album, but as soon as you hear him go in on the verse of "Ultralight Beam", there is automatic forgiveness given because it's absolutely the best verse ever written by Chance.
The sampling on TLOP takes the listener on a new experience of sorts. Kanye stated a number of times that TLOP is a gospel album, realizing his concept through heavy use of gospel samples.
This spiritual side of Kanye comes out on several tracks, with the first track of the album "Ultralight Beam" setting the stage, showing Kanye in a new, yet familiar light. The lyrics "This is a God dream… This is everything… Deliver us peace" are a far cry from the "I Am a God" track on Yeezus.
"30 Hours" relies on an Arthur Russell sample to carry the track and it's genius. Kanye finds samples that not only enhance the song, but also the aesthetic of the album as a whole.
"FML" brings up the topic of how long he's waited for Kim Kardashian and how out of control Kanye can be when he's off of his Lexapro while The Weeknd laments on the chorus about how often he messes up, but goes on to say that he's the only one who can point that out.
This is one of those rare instances where we see Kanye express feelings in a real way without mentioning his mother or talking about heartbreak; paired with vocals from The Weeknd, it's both fresh and phenomenal.
Of course there is a change of pace and everyone's favorite all American asshole comes out at several points, because nothing Kanye does would be complete without some disses and arrogance.
The controversial lyrics of "Famous" steal the show, but there 's also points where Kanye talks about bleached assholes and wishing that his dick had a GoPro on it which is honestly something only Kanye could talk about.
The best example of Kanye's arrogance is seen on the track "I Love Kanye": a short rap written by Kanye about creating the aesthetic of Kanye and watching it spread. It's also the first time that Kanye has ever used the line "I love you like Kanye loves Kanye": a phrase that has graced hipster Valentine's Day cards for years and it's perhaps the most iconic part of the album because Kanye acknowledges his arrogance in a very playful way that is quite the change of pace from what we know of Kanye.
Overall, TLOP is one of Kanye's best works. The collaborations seen on the album paired with the gospel concept gives listeners every bit of the incredible experience they were waiting for.
Although the album is an entirely different beast than Yeezus or My Beautiful Dark Twisted Fantasy, it's an entirely new Kanye aesthetic and possibly one of his best.
---
Morgan Hunt is a student journalist and personality at campus radio station WIUX 99.1 at Indiana University. Contact Morgan on Twitter at @_imnocaptain and Instagram for more on her thrilling life.