Here you'll find some of the talented, and yet damned souls who contribute to the Never Daunted Radio Network, either on the podcast, sharing essays or some other instrumental way.
STAFF
HASHIM R. HATHAWAY – FOUNDER, HOST & HNIC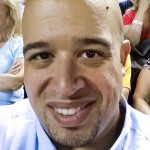 Hashim 'Shimbo' Hathaway was in need of a brand new vanity project, so he created the Never Daunted Radio Network in 2013. With an original goal of a nightly online talkshow focused on talking about Indiana University Basketball, he shifted his goal from live podcasts to creating a site and new podcast designed to cover a variety of topics from a slightly nutty, slightly serious perspective only he could provide. In addition to using NDRN to solidify his presence in an oversaturated media market, while satisfying his ever-present need for constant attention, he also covers sports, culture and entertainment for a number of publications, including FlickSided, Busting Brackets and YourTango. You can find him on Twitter at @NeverDauntedNet.
---
CHLOE SOMMERS – EXECUTIVE EDITOR EMERITUS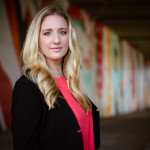 Chloe Sommers is the most PC of the bunch. She hails from big network news stations where she got to see how the 'mainstream media' works up close and personal. Now she's living up the freelance life and gets to write about whatever she wants, as long as it's about cannabis or politics. Her favorite politicians on the Hill are Sunny and Bo, who she met on the Marine One helicopter pad behind the White House after returning back from covering an outing with President Obama. Chloe grew up Jersey strong and her favorite food is a good everything bagel with lox. You can find her on Twitter at @ChloePalma.
---
BRITTANI MARTEL – EDITOR/CO-HOST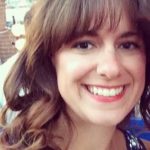 Brittani Martel was born and raised a Hoosier gal. She's a 10-year veteran in the PR and media relations industry focusing on technology brands medium to enterprise-level. Brittani loves debating culture, politics, and reality TV with conviction any pundit would envy. Be careful, she's a lush for research. Brittani loves home decor, live music and the latest new tech gadgets. Find her on Twitter and Instagram @brittzyann.
---
CONTRIBUTORS
ED BUTTON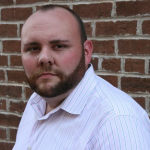 A member of the Millennial Generation in the loosest possible sense, Ed Button is an award-winning broadcaster and News Director of a family-owned five station radio network based out of West Plains, MO. While not usually wanting to share his views and ideas due to the stupidity of others, the St. Louis native and social media addict does enjoy a lively debate about topical issues. His interests include music, film, comics books, video games, photography, spending more money than he has, craft beers and politics, with a potpourri of other interests sprinkled around like a nasty dandruff. Somehow, he found someone willing to marry him, and he's forever grateful for his awesome wife and three dogs. Also, that last sentence was definitely not written by said wife. You can find him on Twitter at @edb87.
---
MORGAN HUNT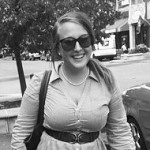 Morgan Hunt is a student journalist who currently resides in a suburb of Indianapolis, IN. Fashion, concerts, and the search for the perfect college are the currently consuming her life. While her body is in Indiana, her heart is in New York City, just like every aspiring journalist, oh, and James Franco holds the key. You can find Morgan on Twitter at @_imnocaptain and Instagram for more on her thrilling life.
---
 SARA WILLIS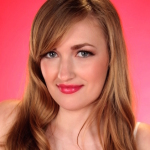 Sara is a model and camgirl from Sussex, South East England. She enjoys holding hands, long walks in the park and swearing. She's moved around a lot but is currently settled in a weird and slightly backward city. Owner of one half of the world's cutest dog siblings, Nigel & Rosa. Creator of the term Bath Snacks. I spend 85% of my life watching the trashiest of trash TV. You can reach her on Twitter at @saraurora