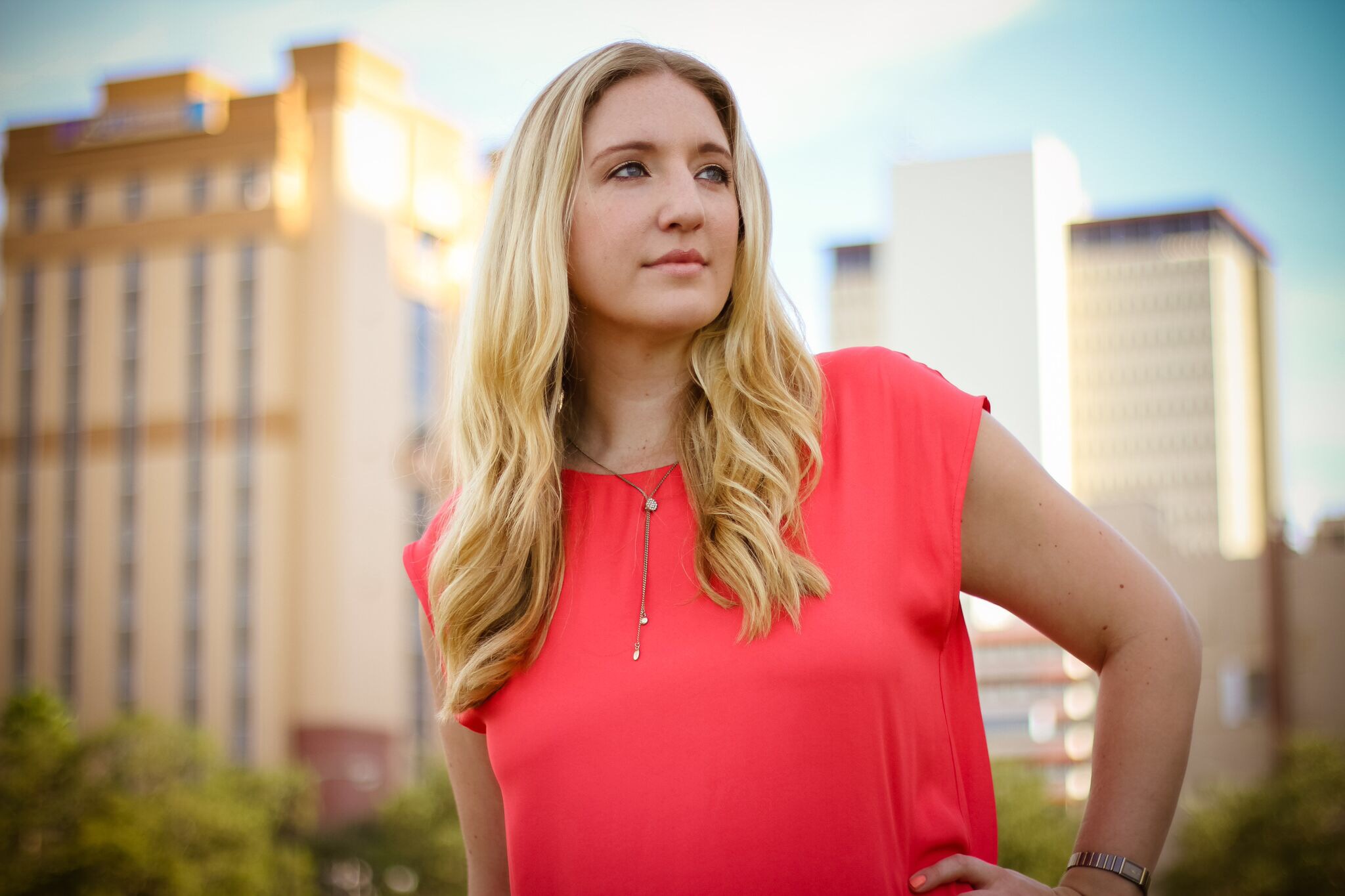 Effective immediately, executive editor Chloe Sommers takes over full control of the Never Daunted Radio Network. Founder Hashim "Shimbo" Hathaway to retire.
Well I suppose it had to happen at some point.
After much thought, fasting and prayer, I have decided to turn over the keys to Executive Editor and founder of NDRN Green to Chloe Sommers. Under her direction, the Never Daunted Radio Network will soar to new heights with timely articles and more than one podcast a month.
If you know me, you know I'm a lazy bastard and any measure of success is simply too much, so it's better for everyone if the much more driven Chloe took the reigns, and I could take the credit, telling the story of how Chloe made the Never Daunted Radio Network great again.
Ok…I'm lying. April Fool's.
But the point was not to tell a stupid April Fool's joke, but to praise a great editor on her 30th birthday.
Since Chloe joined us, she brought a ton of drive to the table, and despite juggling a number of roles, she's helped drive numbers and build relationships that I couldn't have done on my own, and I could never be more grateful.
Without Chloe, some of you reading this right now would never know our site from a can of paint, so for that alone, she's been a pure asset to the site. It's not often when you run into a colleague who can make what you do better, and for me, Chloe has been that.
Together, along with some other additions in 2016, the Never Daunted Radio Network is going to only be stronger, becoming a one-stop site for pretty much everything you never knew you wanted, but everything you absolutely kind of need.
Trust me.
In the meantime, if you know Chloe, if you read Chloe, wish her a happy birthday, because she deserves it. While this birthday wish wrapped in an April Fool's joke is but a small gesture, she's been a true gift to the site.
Thank you, Chloe. Happy birthday!
(You're not getting rid of me yet, so don't get any ideas.)
---
Hashim R. Hathaway (Uncle Shimbo) is the host of the Never Daunted Radio Network, and proud father to NeverDaunted.Net. You can reach him on Twitter @NeverDauntedNet